We Provide Intelligent and Sustainable Solutions To Buildings and Civil Works Industry.
Working towards a better environment through green infrastructure and bringing sustainable change to our architecture & buildings
Founded in year 2012, Green to Go Urbanscape is founded on; and operates by having a deeply held principle to build an ecologically sustainable environment within the urban landscape.
Key focus areas and strengths include but are not limited to the design, marketing, distribution, sales and installation of eco-labelled greenroofs, green wall, subsoil drainage, as well as ecological and waterproofing systems.
We remain committed to ensuring the sustainable success of our clients and our own business through best practices are committed to reinforcing our culture of integrity, transparency and professionalism while ensuring our business practices meet the highest standards.
We Are The Sole Distributor in Malaysia For: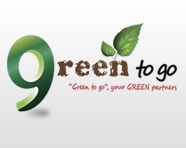 Comprehensive Range of Proprietary Products, Peripherals for Green Roof and Green Wall Solutions.
Pioneer in Polymer Chemistry, Producing and Supplying Phenolic Resin and Polyurethane Resin.
Green To Go System is to encourage the use of un-utilised or under-utilised space on the roofs of buildings, especially flat concrete roofs of high rise buildings, to construct a roof garden, and also green wall garden. Green To Go intelligent system solutions and wide range of eco friendly products, promoting the environment to be more greener
SealsFlex Chemicals Sdn Bhd
Address
No 4, Jalan Utarid U5/13,
Bandar Pinggiran Subang,
40150 Shah Alam, Selangor.
Email
gtg.urbanscapes@gmail.com